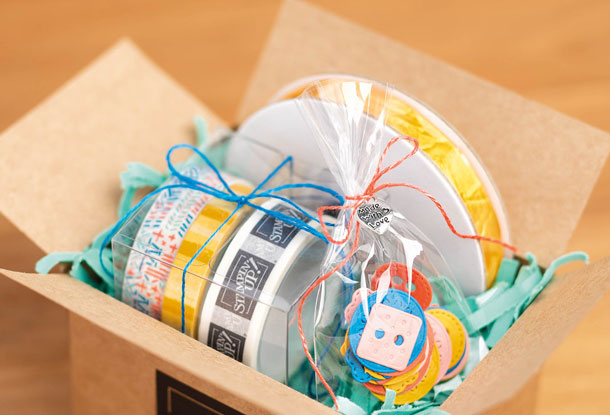 It all started in 1998 when my friend, Sharon, asked me to attend a Stamping Party.  Unfortunately I wasn't able to attend, but ordered just a "stamp set" and wondered all the while what do people really do with these and why do I need them.

The stamps sat untouched for another year till Sharon had another workshop that I was able to attend this time and totally fell in love with stamping.  The make 'n take was a small love note and I left the workshop wanting more!  So I booked a workshop to earn some free product.

After holding my workshop, I kept doing the math of what I could earn in income so I could support my new found love.  I wanted so much out of the catalog.  I knew I would have to become a demonstrator since we did not have the extra money in our family budget to purchase everything I wanted.  On November 28, 1999, I officially became a Demonstrator!

Things did not happen overnight.  I was hesitant about going out and demonstrating.  My wonderful group of friends started me off with my first booking and from there more bookings.  All I wanted to do was eat & sleep stamps!  It wasn't just about cards.  I could scrapbook, stamp on different products, create decorations for events, and so much more.

Today I can't imagine my life without Stampin' Up!.  I have gained so much from the relationships I have made, the creativity it has sparked in me, and the confidence I have gained in myself.

It is amazing how you feel from what you have created and the joy you will bring to those who receive it.  I did wonder if I could be creative enough to demonstrate.  There is a terrific word in the stamping community.  "CASE" - Copy and Share Everything.  Stampin' Up! also provides many resources for ideas.  There is a wonderful online website for demonstrators only called "Stampin' Connection" filled with ideas, videos, a forum to interact with other demonstrators, a monthly magazine - "Stampin' Success", and training to help build a business to what ever level is desired.

I never dreamed I would ever have the opportunity to  travel to all the wonderful cities for events or for earning Incentive Trips. These trips have given me such a special time with my daughter and others and encourages me to work hard at earning them.  We have enjoyed the Western Caribbean, the Mexican Riviera, the Panama Canal, Hawaii, and most recently Alaska!  Stampin' Up! makes these trips feel like a Dream Vacation and every demonstrator has the opportunity to earn them.

If you are looking for new relationships, extra income, being part of a team, or just a discount, I would love to share more details with you about being a Stampin' Up! Demonstrator.